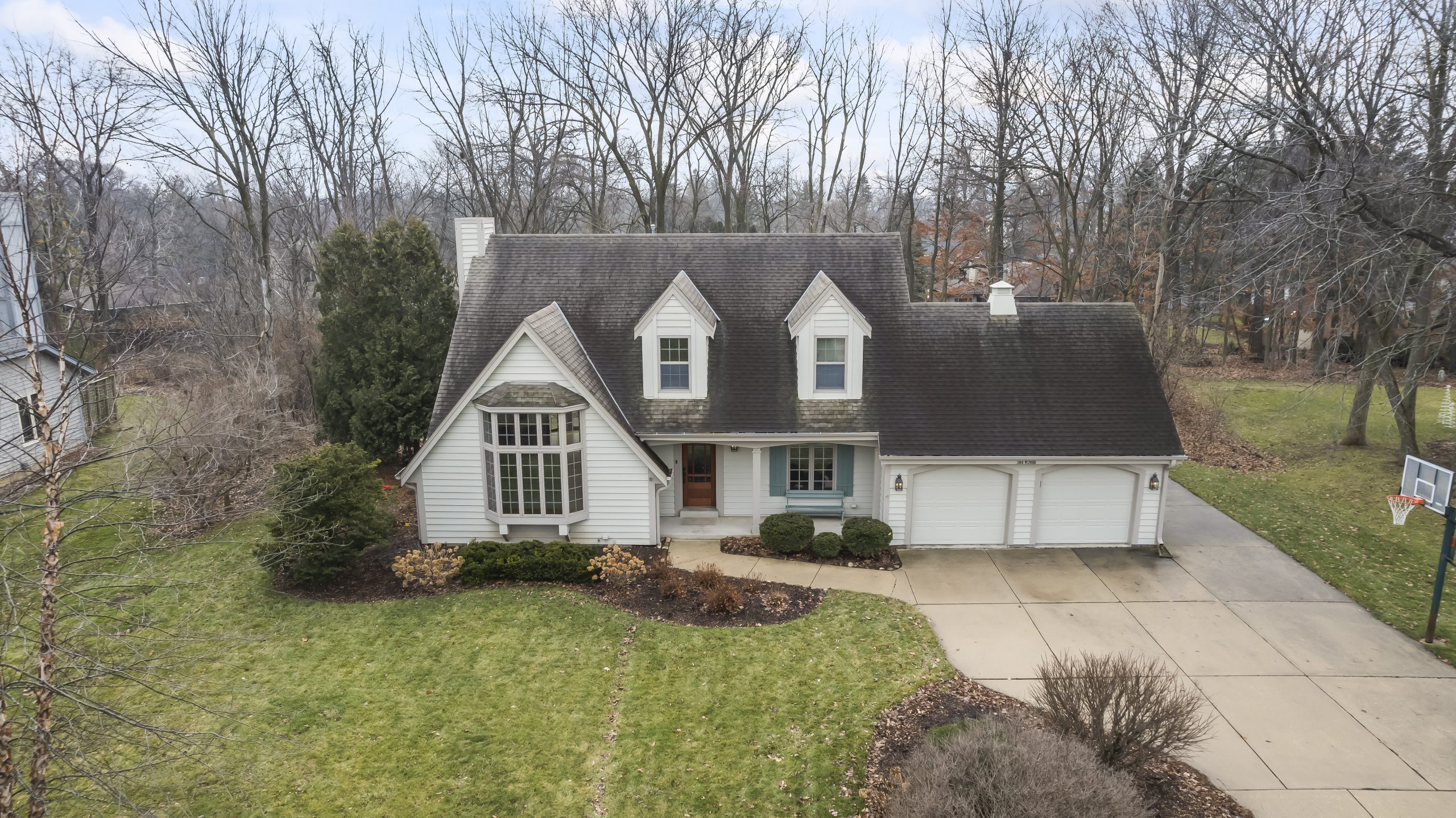 Trusted Advisors
Liz and Ann were fantastic! My wife and I had to move from Muskego and sell our home while living in another state. As you can imagine, that added to our concern. Their professionalism and responsiveness to our needs and questions were amazing. In several situations we needed to seek their counsel, which was always direct but not pushy. We quickly came to trust them, their expertise and their integrity. Even if our sale had not happened remarkably fast, we would have been totally satisfied. But as it happened, because they had presented and positioned our house properly, we had four offers and a contract to purchase written within 36 hours. Plus, through it all they showed that they care about us as people, not just as clients. Thank you Liz and Ann!

Cassie (Seller and Buyer)
Liz and Ann were wonderful to work with! They helped sell our home and helped us buy a home! Will definitely refer everyone to them and will use them for future home needs!
Kerri (Buyer)
Partnering with Liz on our home search was an absolutely fantastic decision! She was patient, knowledgeable about the different areas we were looking at, provided great suggestions of professionals to hire/design ideas, and was incredibly responsive. Liz made the stressful house buying experience easy - and especially for a family who is relocating to the area and was less familiar. 100% recommend partnering with Liz!
Neil B (Seller)
"Ann and Liz were absolutely amazing to work with. From our very first meeting, we could tell that they cared about us and what we needed. It wasn't just another sale. They were well prepared and were very open with us about their expectations. Shortly after listing our house, we moved out of state which meant we were placing a lot of trust in Ann and Liz. This was a great decision on our part. They were extremely responsive, treated the house like their own, and supported us every step of the way. From being on site to allow contractors in to advising us to hold off on costly changes to coordinating last minute emergency repairs, they did everything in their power to give us the best possible outcome we could have hoped for. I would and will gladly recommend Ann and Liz to anyone in need of real estate services"
Marcia (Buyer)
"We were recently transferred from Michigan and with no knowledge of the Milwaukee suburbs and a 4 month old baby, the experience was overwhelming to say the least. Ann and Liz were a bright ray of sunshine throughout. They were patient, knowledgeable and professional and helped us find a community and home we love. They went out of their way to meet our needs and we greatly appreciate their top quality service."
Nancy (Buyer)
"You both are the best ever! I appreciated your honesty and felt that it wasn't just about the sale with you. I know you wanted me to get the best I could for the money. I also felt like you would go to bat for me even if you disagreed with me. That's the kind of person I want in my corner. Both buying and selling my house have been very hard and personal decision and you have helped me get through all of it and made it an enjoyable experience."
Marie (Seller)
"Thanks so much for being our "besties" during the sale of our home. You were the 5 Star Team as advertised! Thank you - we had a great experience with you!"
LeAnn (Buyer and Seller)
"I am SO grateful to have such a fabulous Realtor! There are many aspects to buying and selling real estate and I can not say enough good things about Liz. During the stressful times she is supportive and during the celebratory times she was joyous right along with me. It is an added bonus to have Ann also - they are BOTH the very very best and make a fantastic team!"
Hailey (Buyer)
"HIGHLY RECOMMEND! Liz and Ann went above and beyond our expectations. My husband and I were first time home buyers and through the entire process, everything was explained clearly and taken at our pace. They are trustworthy, experienced, and easily accessible. They never made us feel pressured or rushed to purchase. Absolutely would recommend!"
Vicki (Seller)
"Liz and Ann were amazing to work with. We were in a relocation situation and they were well-versed in what needed to be done and what was different from a standard home sale. Once we were ready to sell our home, it sold very quickly and they stayed with us every step of the way. Liz even made a couple special trips to help us with some oddball things that came up. All good realtors will do what needs to be done to market your home, but we loved their energy. They made this process fun and I would definitely recommend them."
Nancy (Seller)
"If you had a higher rating, it would go to the Nicholls/Kindberg Group. They are the most professional, competent and caring people I have ever used and as you can see - I've done it 6 times before! I've never had such problem-free, capable and caring business dealings to date! Kudos and thanks!!"
Judy (Buyer)
"These ladies spent a ton of time with us. They helped us with every aspect of our relocation. They did their research, showed us many properties, and never complained about time. They sat through long appointments, projected great energy, and were overall wonderful to work with. Their intention was to truly help us find our new home and not just to sell us our next property. Five stars ladies! #girlboss"
Tamara (Seller)
"From the start, the Nicholls/Kindberg Group were professional and knowledgeable. Ann and Liz helped us understand the local real estate market, assisted us with pricing our home competitively, and recommended decorating ideas to help our home show well. Their professional photographer took beautiful pictures of our home, that helped it present well on the internet. The end result was that our home sold within days of being placed on the market, for full asking price. We highly recommend the Nicholls/Kindberg Group for all of your real estate needs. They truly are the best in the business!"
Jill (Seller)
Ann and Liz are wonderful! They are very responsive, knowledgeable of the home buying and selling process. In this tricky market, it is great to have experienced professionals on your side!